Broadcast Audio Delays
Telos Alliance's 25-Seven Systems sets the industry standard in time compression and time-shifting, with audio delays that are used at some of the biggest talk stations in the world. Always on the cutting edge, our team reinvented the delay category, receiving a patent for the unique capability to capture and email objectionable content. A crucial part of the AoIP studio, Program Delay Manager continues to be the industry choice for ease of use, transparent audio quality, and program-director-friendly features.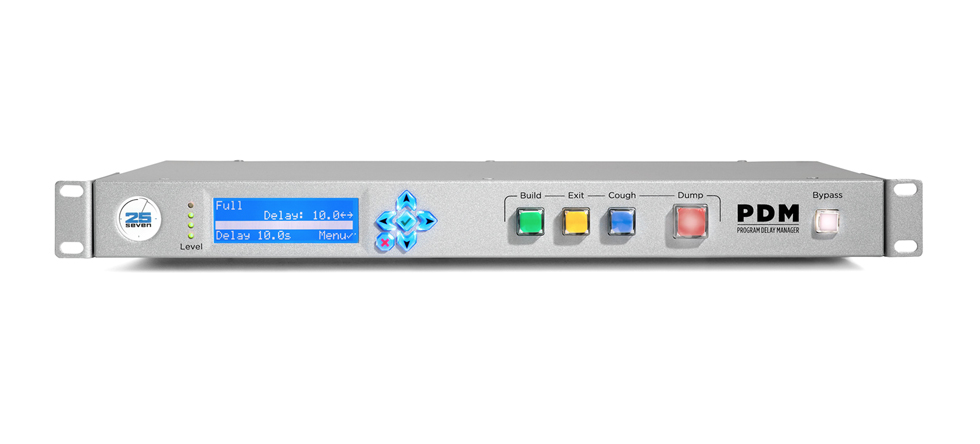 Program Delay Manager
Program Delay Manager (PDM) sets the bar for broadcast audio delays. Programmers, engineers, and managers rely on PDM's advanced features, especially PD-Alert, in which two time-stamped audio files capturing what took place both on-air and off-air are internally archived and e-mailed to the PD every time questionable material is "dumped." PDM unparalleled data delay features can delay contact closures, RS-232 serial streams, and IP data so that all can be kept in sync with program audio. Learn More.