Axia® xNode v2.0 Update & Downloads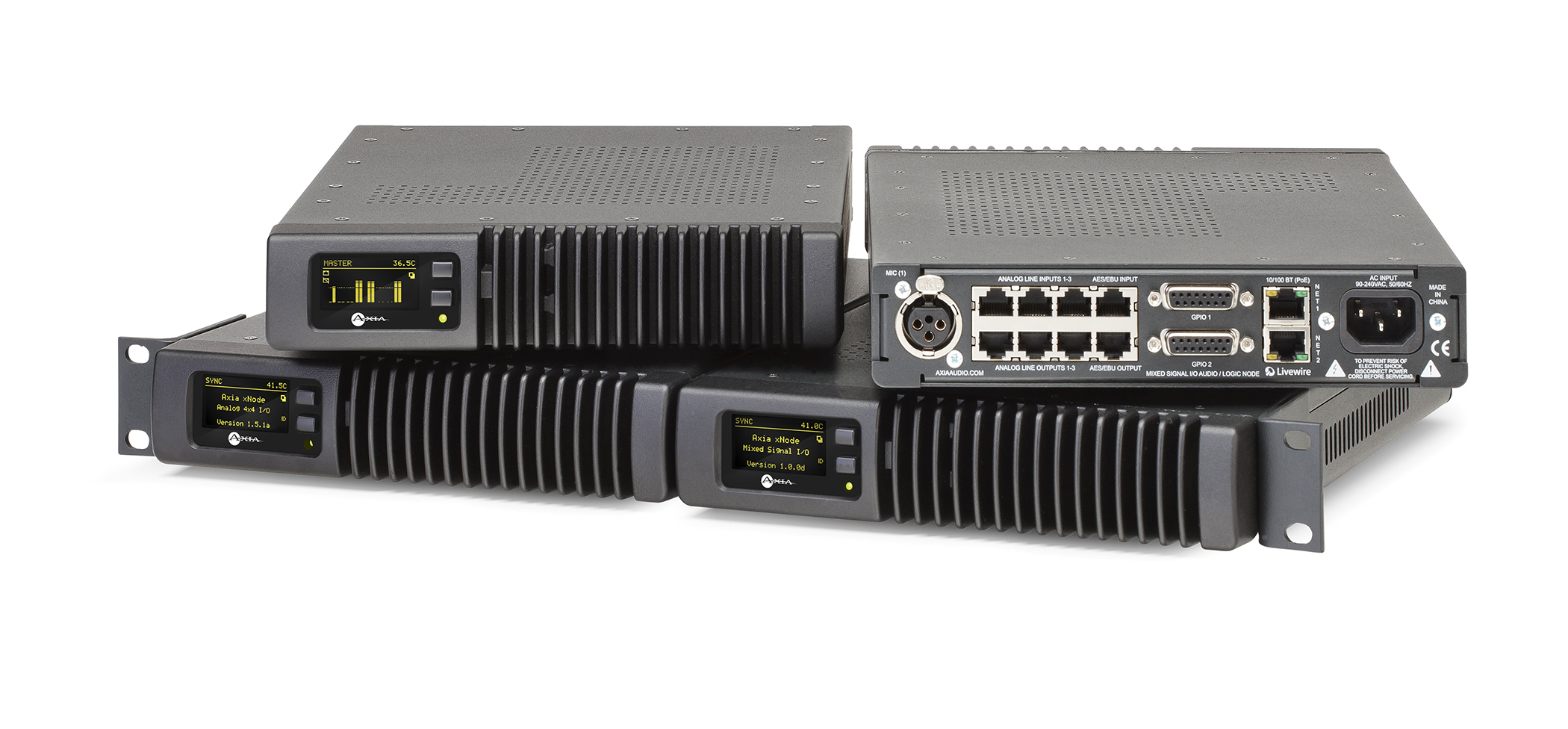 xNode v2.0 introduces the new 16x16 Matrix Mixer feature—one of the most flexible and capable virtual mixers available. The xNode Matrix Mixer allows you to mix both physical inputs (like mics) and digital network sources (like stream inputs) to a single output. With the xNode Matrix Mixer feature, you can bypass the studio mixer and send mixes straight to the transmitter.
This one-of-a-kind solution gives you the power and flexibility of a big studio mixer/ switching system in a compact 1RU device!
The xNode Matrix Mixer is so flexible, we fully expect creative engineers to invent utility and new applications using it. Analog, AES/EBU, Mixed-Signal, and Microphone xNodes can all be updated with the v2.0 Matrix Mixer software. For more about this exciting release, read the Q&A with Matrix Mixer developer, Milos Nemcik.
After you read the acknowledgement, check the box, and click the button below, you'll immediately begin to download the Axia xNode Matrix Mixer V2.0 software update. We strongly recommend you first download, read, and understand the Release Notes, which contain important update instructions and a few precautions. You can also download the new xNode Manual below, which includes valuable information on using the unique Matrix Mixer feature. For questions or concerns, contact support@telosalliance.com.
| | |
| --- | --- |
| Release Notes | Updated Manual |
| | |
Acknowledgement