Break the Matrix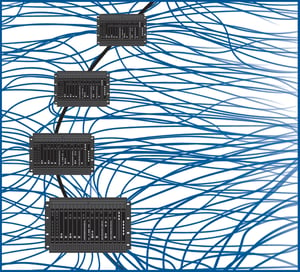 Telos Infinity IP Intercom replaces outmoded matrix technology with an advanced, distributed IP network solution that provides superior functionality in a simplified, more elegant form. Being matrix-free allows plug-and-play networked hardware and software devices to be added to the system as part of a planned or ad-hoc change, without ever worrying that you might exceed the number of available ports on a matrix.
More than just a talkback system, Telos Infinity IP Intercom converges voice communication and contribution audio on a single IT backbone using the latest standards-based VoIP and AoIP transport to provide dedicated features and functionality without compromise or limitations.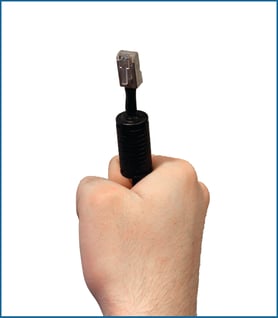 How Your Radio Station Can Benefit from IP Intercom

Perhaps your radio station doesn't use intercom yet, because picking up the phone or shouting down the hall has sufficed until now. Intercom systems have historically been expensive and add a whole layer of cabling, not to mention that costly central matrix.
Or you may have a broad
cast intercom system
 now, but it's getting old,
 hard to service, and it's
 expensive to expand. You
 don't dare put an intercom source on-air,
 because it sounds awful.
 Stations using intercom
 systems for years know
 how useful they are. 
Indispensable, really, for
 quick and accurate communication between air
 talent, newsrooms, show 
producers, and studios down the hall, at the stadium, or across the country.
Your stations can enjoy productive intercom communication easily and affordably. Telos Infinity is the first intercom system giving you full broadcast quality digital audio—so good you can use it for on-air contribution as well as comms. Talk and listen to individuals, party lines, or groups—hands-free, with no echo or feedback. Telos Infinity features exclusive Advanced Echo Cancellation from Fraunhofer, so there's never any open-mic feedback during conversations.
Seamless Integration with Axia AoIP Consoles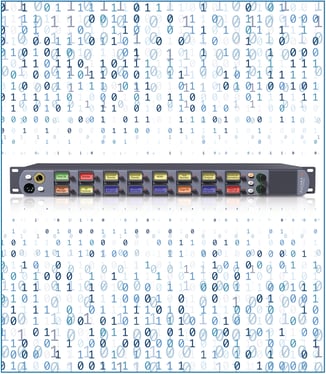 What's more, the integration of Infinity with Axia AoIP radio console features is seamless. You can talk directly over the fader channel backfeed, for example. Close control integration with Axia Pathfinder Core PRO is planned, and will tightly knit the router management of the IP audio system and communication together via the control layer.
Radio Embraces IP Intercom
If you thought Intercom was just for TV stations, think again. The first user of Infinity IP intercom is actually 
a large radio station, which uses Infinity and Telos VX phone systems together to provide a means to communicate directly to caller traffic from anywhere in the building, using IP to their advantage to be able to create conferences with callers using the convenience of a dedicated Intercom panel.
As Part of an Integrated System…
Telos Infinity IP Intercom unleashes the full potential of a distributed IP audio infrastructure, allowing access to any networked audio endpoint through the intuitive Telos Infinity Dashboard application. Mix-minuses, program busses, mixer auxes, remote contribution audio, and presenter mics are all available anywhere you need them—for communication or on-air use. And since Telos Infinity IP Intercom natively supports Livewire+ AES67, it can be used with our own AoIP products or those from other supporting manufacturers.
…Or as Part of a Legacy Installation
Realizing the benefits of Telos Infinity IP Intercom doesn't mean abandoning existing audio infrastructure. Instead, Telos Infinity seamlessly integrates into legacy systems using Telos Alliance xNode baseband-to-IP interfaces and other AES67 partner devices. A transition to AoIP reduces the amount of cabling and its associated costs, system design time and installation expense—all while establishing a pathway to a complete AoIP solution in the future.
Are You Ready To Break The Matrix?