Using Voltair to Maximize Your PPM® Encoding
Not all programming encodes equally with PPM®... this is something you likely already know. But do you know what programming codes well and what doesn't?
This is where Voltair® comes in.
With Voltair, it's as simple as watching the screen on the front panel. Of course, we understand you may not have the time to sit and stare at a little screen for hours on end. So we created an easier way.
Learn how to Maximize your PPM®.
---
The Stream Locomotive is leaving the station. Don't get left behind.

he Streaming Audio piece of the broadcast revenue pie continues to grow. Make sure your streams' audio quality is up to par. Find out how with five key steps to a better stream—using the Z/IPStream R/2 Stream Encoder/Processor.
---
Voltair Still Gives You a Ratings Advantage

Since eCBET launched late last year, we've been busy researching, working with Voltair® users and non-users alike. Our findings have been pretty interesting.
Turns out, Voltair still offers a significant advantage to your ratings. So if you're already using Voltair, contrary to what some might have you believe, it's a good idea to keep it plugged in.
Meantime, we're busy working on still more enhancements to this game-changing box, which we'll be unveiling at NAB 2016. Get the details!
---
Find Us!
We're back in Las Vegas for NAB 2016. This year you can find us in North Hall, booth N1934. Register NOW! Use guest pass code LV9728 for a complimentary exhibits pass, courtesy of Telos Alliance.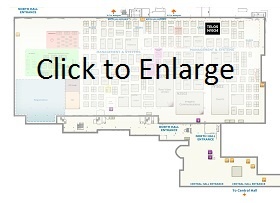 ---
Tour Telos Headquarters
Take a tour of Telos Alliance Cleveland headquarters with Kirk Harnack, with a special greeting from CEO Frank Foti.
Watch the Spanish version!
---
Get Up to Speed on AES67 / AES70!
The Telos Alliance is proud of the role we played in making AES67 a reality, bringing audio interoperability to life. Recently, the AES ratified a new standard. Telos' Marty Sacks tells us what AES70 is all about.