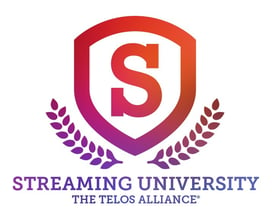 New to Streaming Audio? Then we've got the resources you need to get up and running! Already streaming? learn more about key aspects of streaming your radio station online. Everything you need in ordre to Stream Like You Mean It is right here on this page!
Streaming University Resources:
---
Blogs & Supporting Content
Are you (adaptive) streaming like you mean it?
All About Adaptive Audio Streaming
Hardware Versus Software Streaming: Which Is Right for Your Facility?
The Stream Locomotive is leaving the station. Don't get left behind.
Adaptive Streaming Details with Ioan Rus
Adaptive Streaming with Tim Pozar
Deja Vu All Over Again: Paralleling Streaming with the Growth of FM
YouTube Video Playlist
Watch the full Streaming University playlist in its entirety - all 14 chapters -

right here

!
CDN-Specific Resources
---