Broadcast Phone Systems For TV
Legendary Telos Call Quality for Phoners and IFB
Television networks and local affiliates are using Telos VX Broadcast Phone Systems every day for putting urgent phoners on the air, interviewing news makers, and airing preliminary reports from reports arriving on-scene. Telos VX couples perfectly with Telos Infinity IP Intercom systems. Additionally, Telos VX provides a convenient 4-wire interface to legacy intercom systems.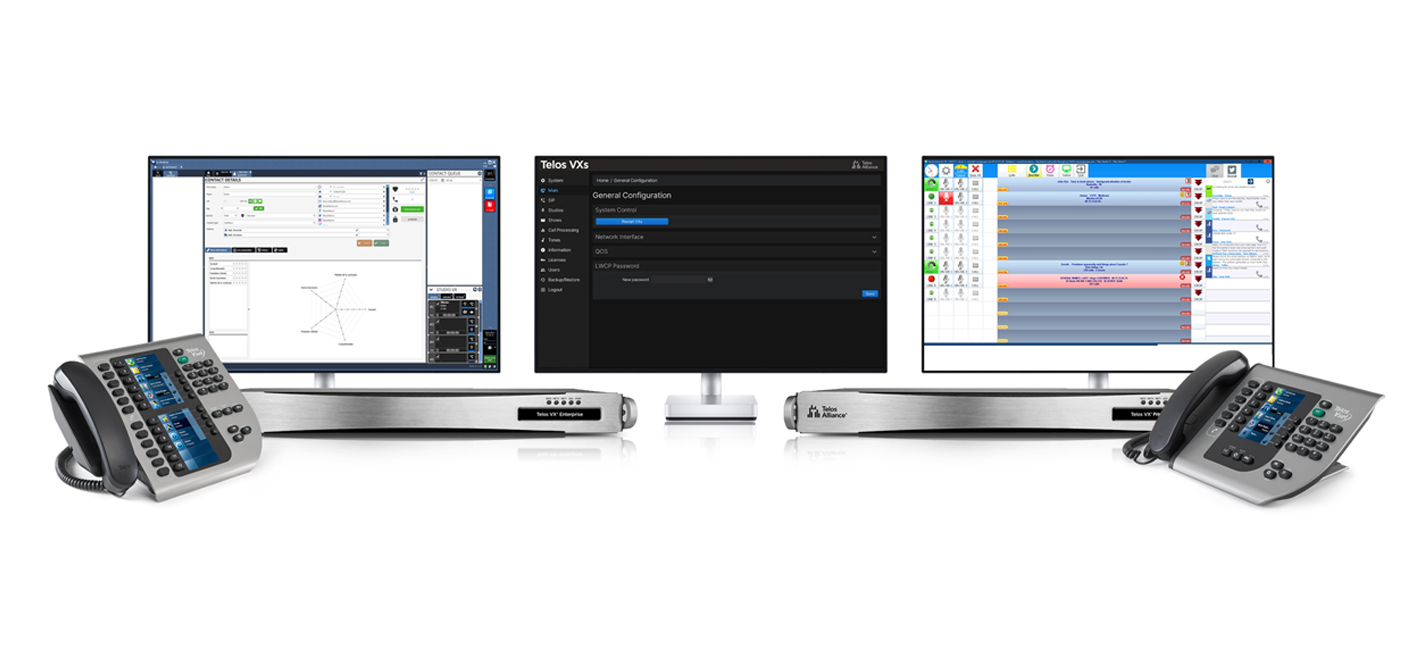 Telos VX Phone Systems
Telos VX is the first VoIP (Voice over IP) system designed specifically for broadcasters. It is ideal for TV applications — from managing remote IFBs, to audience call-ins, to breaking news phoners. Telos VX can bring in SIP phone extensions from an on-premise SIP PBX or hosted VoIP Systems. It manages both incoming and outgoing calls according to your desired workflows, and expands from serving one production control room to very large systems with over 100 simultaneous active calls.