TV Signal Distribution
Signal Distribution Solutions for Television Workflows
In a traditional baseband audio system, signal distribution and format conversion are tasks that usually require dedicated devices, either rackmount or as part of a modular card frame, plus the cabling infrastructure to get the signal from A to B. In a distributed network system using Livewire+ AES67, the end point devices are still required, but the infrastructure is part of the existing COTS network and many of the end point devices may already exist as part of the routing system.
Telos Alliance xNodes aren't just great end-points for connecting baseband audio to a network and for creating a distributed routing system. All models feature their own onboard crosspoint and some include a mixing utility that can be accessed via a web browser or by using the Axia iProbe software application. The crosspoint matrix tool enables the user to connect Livewire+ AES67 streams with any supported input or output format, creating a convenient means to convert one audio format to another. For example, by connecting an AES xNode via the network to an analog xNode, you can instantly create a quad stereo or eight mono bi-directional AES/analog converter that can mix, swap tracks, attenuate audio and even be monitored directly at a desktop using a utility software program like iProbe.
Distribution is simple too. Multicast audio streaming means that a single source of audio can be sent across the network to many destinations simultaneously without the need for discrete distribution amplifiers or the associated cabling. A microphone can be heard on any device that connects to it, whether directly as an AoIP stream or to a baseband end point such as an xNode output port.
xNodes really are the Swiss Army Knife of AoIP systems and because they are fully AES67 compliant, they will work seamlessly as part of any interoperable AoIP network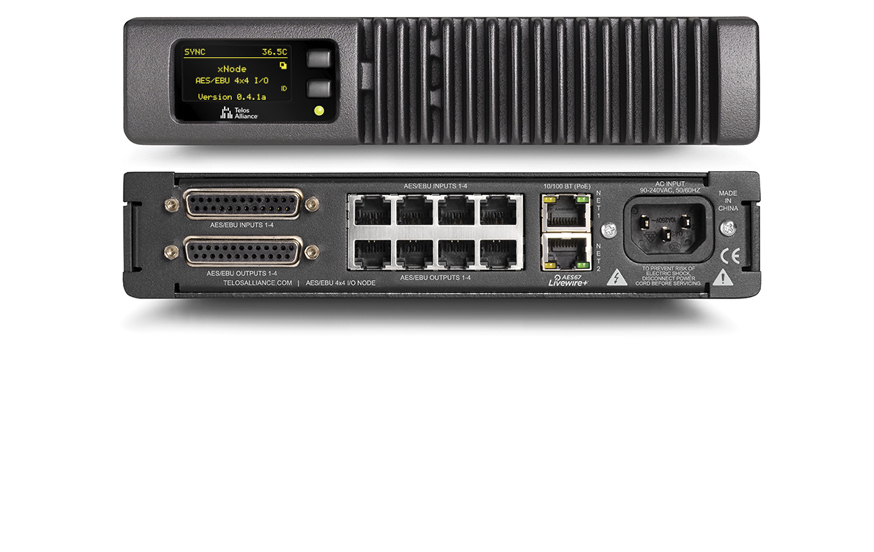 Telos Alliance Audio Interfaces
Telos Alliance xNodes and AoIP nodes are self-configuring, fully AES67-compliant AoIP Interfaces, allowing you to easily add non-networked audio devices to your studio network. They pack a lot of I/O into a very small space, and are available in Analog, AES/EBU, Microphone-level, Mixed-Signal, and GPIO versions to handle virtually any signal encountered in today's broadcast studio. We also offer an SDI node for TV broadcast applications.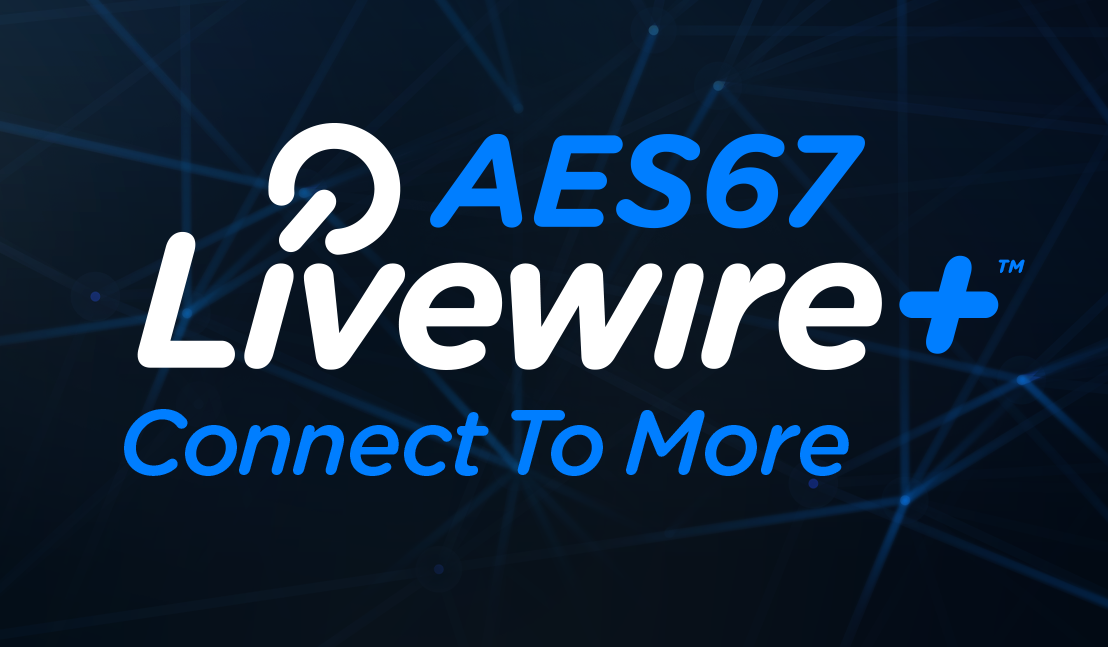 AES67 Livewire+ AoIP Networking
Livewire+ AES67 is the second-generation of Livewire, the pioneering technology invented by the Telos Alliance to convey low-delay, high-reliability audio over switched Ethernet. Introduced as Livewire™ in 2003, today's Livewire+ AES67 is, like its name implies, completely AES67-compliant. That means that it complies fully with the AES67-2015 Interoperability Standard, allowing AES67 devices to connect directly to Livewire+ AES67 networks and exchange audio streams.