Virtual Radio Studio
Let Us Help Virtualize Your Studio
With the Virtual Radio Studio, broadcasters can go on air from anywhere, and enjoy a multitude of efficiencies that come with virtualization. Telos Alliance is a pioneer in this category, with everything from virtual mixing consoles to virtual VoIP phone systems to virtual intercom systems and beyond.
Contact your dealer to learn more about virtualizing your studio. Whether it's a studio in the Cloud with no physical surfaces or a virtual/physical hybrid, Telos Alliance can help you get where you want to be.
The Benefits of Virtualization
Non-Proprietary Hardware
You have more options when it comes to designing your system, including commercial off-the-shelf (COTS) options from the IT world.
Reliable
Virtual software and cloud computing are tested, tried, and true. Broadcasters need not worry about reliability compared with hardware options.
Scalable
You can run multiple instances of software concurrently, allowing you to scale up for demanding production requirements and scale back down accordingly, only paying for what you need.
Easier Upgrades
Easier to update software remotely over the Internet or en masse in a centralized data center, eliminating site visits.
Cost Efficient
Requires less maintenance, hardware, real estate, conditioned power, HVAC, and associated costs with flexible subscription models to meet OPEX business requirements.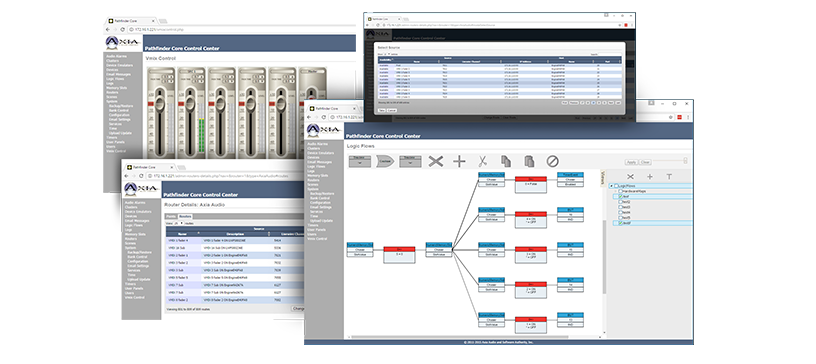 Axia Pathfinder Core PRO VM
Pathfinder's network-optimized monitoring and control protocols, Pathfinder Core PRO VM can be deployed locally or at an off-site data center. Just one instance of this VM-installable solution can monitor and control dozens of Axia broadcast facilities. Learn More.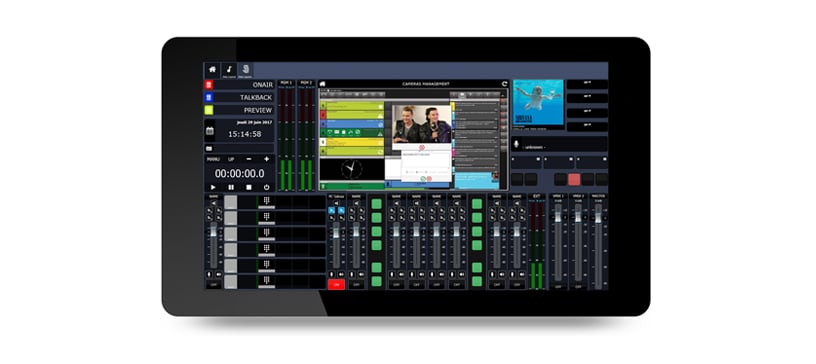 Axia IP-Tablet
Virtualize the monitoring and control of broadcast gear on a Windows tablet or PC. Modules available for Telos, Axia, Omnia, and other HTML5-enabled gear. Learn More.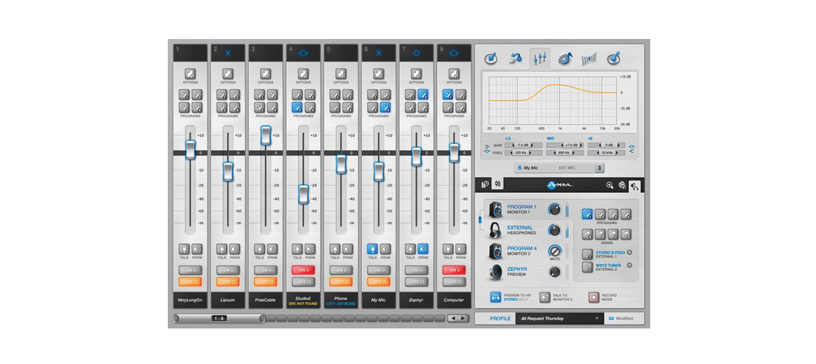 Axia SoftSurface
The first generation of Axia Virtual Radio Software, SoftSurface gives you control of your Axia Fusion AoIP console from anywhere an Internet connection is available. Learn More.
Virtual Radio Studio Resources