IP Intercom & Communications For Radio
More Efficient Comms
Until recently, if you wanted to communicate via intercom you had to have a big piece of proprietary hardware in the middle of your facility, which was expensive, cumbersome, inconvenient, and difficult to expand.
IP Intercom changed all that by decentralizing intercom and opening it up so that any device can communicate with any other on the network, without the need to stay strictly within a certain manufacturer's product ecosystem. Suddenly, broadcasters large and small on any size budgets were able to afford intercom because they could purchase products from the IT world—like a Cisco switch for example—rather than paying for one niche manufacturer's expensive R&D and products. After all, why shouldn't every broadcast facility have all the tools they need to do their job in the best way possible?
With IP Intercom from Telos Alliance, you get the only fully AoIP solution. In other words, it's AoIP throughout the system and at its very core, not just at the edges of the network. If you can hear the audio, you can put it on the air, and if you can talk to it, you can send it a mix-minus. Because all the intercom and audio contribution are on the same network (LAN and WAN), you have more flexibility and unlimited access to sources.
Contact your dealer and visit our AoIP solutions page to learn more about why IP Intercom Solutions from Telos Alliance are the most efficient, innovative, easy-to-use, and cost-effective available.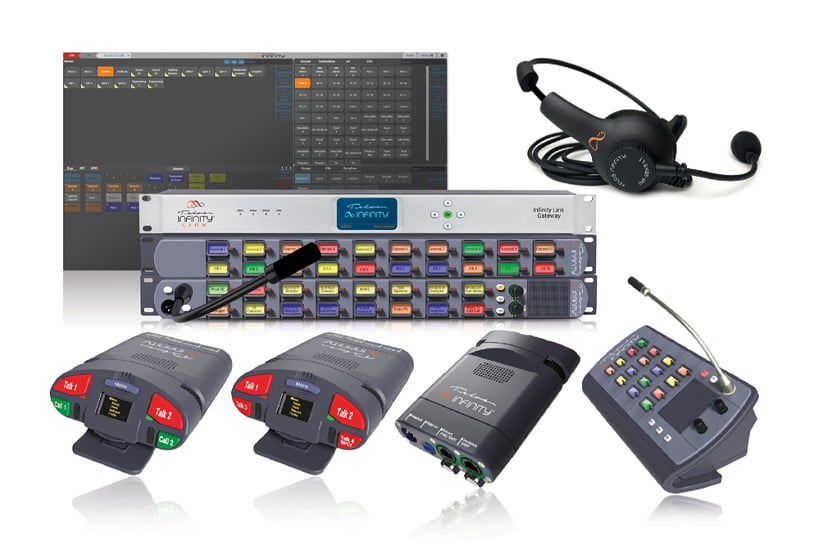 Telos Infinity IP Intercom
Telos Infinity is a new AoIP solution that delivers a quantum leap in scalability, ease of integration, efficiency and total cost of ownership. First in the new series of Telos Infinity solutions is the revolutionary Telos Infinity IP Intercom – a comprehensive next generation communications solution. Learn More.