Broadcast Audio Mixers & Mixing Consoles
Be Part of the Largest AoIP Ecosystem in Broadcast
The inventor of Audio over IP for broadcast, Telos Alliance created Axia to bring radio consoles out of the past and into the modern networked, connected world of AoIP. Join Axia's Livewire® network (our AoIP protocol), the largest ecosystem in broadcast, and connect easily to the network with standards-based compliance.
Axia broadcast audio mixing consoles can be used for conventional live studio use or to deliver highly automated workflows. You can automate our consoles with the appropriate workflow and working style depending on the operator, the time of day, the show, and the various audio contribution pieces. Contingencies are easily handled.
Read on to learn why Axia consoles are the most popular broadcast audio consoles available, with tens of thousands of Livewire-connected devices from our hundreds of Livewire hardware, software, and integrator partners.
Be Part of the Ecosystem
Being part of the vast Livewire ecosystem offers big advantages for broadcasters, with faster and easier connectivity plus real cost and time savings.

Networkability
No matter where audio is on the network, any console anywhere can access it and feed it to other network resources. Livewire+™ AES67 consoles are 100% AES67 Compliant, and pass audio, PAD, GPIO, and Advertising/Discovery.

Mix Your Way
Choose from a continuum of products from traditional surfaces with physical faders to completely virtual consoles and facilities, or a hybrid of the two.
Pride of Ownership
Super-sharp displays. Machined metal work surfaces with rub-proof markings. Optical encoders, Avionics-grade switches. Premium faders. Axia Consoles are designed to impress.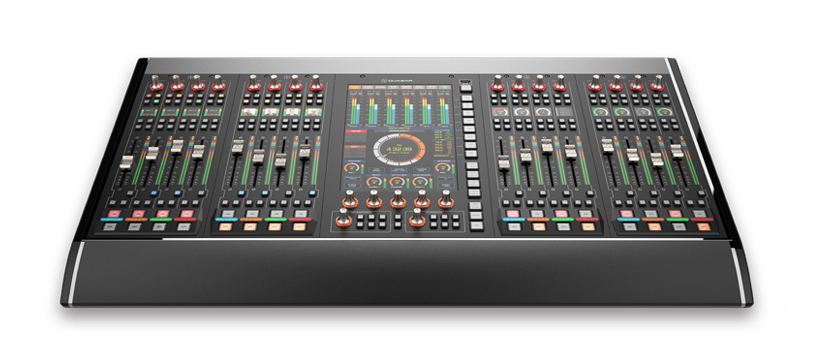 Axia Quasar Family
With cosmic precision and otherworldly sound, Axia's Quasar XR and SR sixth-generation AoIP consoles have native AoIP architecture and delivers the ultimate user experience with limitless production possibilities for radio and specialized TV applications. Learn More.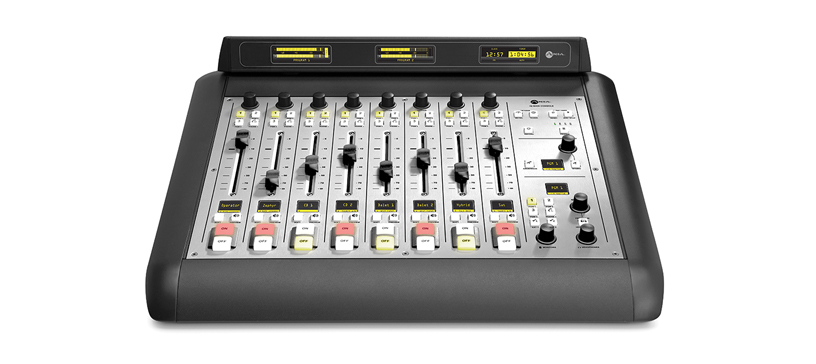 Axia iQ Consoles
The iQ family includes the original iQ console, the iQx console, which combines the surface and mix engine in one, and the iQs Virtual Console Software, which eliminates the physical surface altogether and is controlled by a full HTML-5 interface. Learn More.